A dive into the history of textile printing
Traditional textile printing is an ancient technique of Eastern origin that came to the West in the Middle Ages. Its Western evolution, which dates back to the early 1900s, is still highly valued and popular today. And it is not difficult to imagine why; it's in fact a production process of great value, spokesman of the highest Italian craftsmanship.
However, it's not the only textile printing technique in existence and the digital printing technique is equally excellent.
Ruffo Coli Collections have always included different printed fabrics that, depending on the type of fabric and the result we want to obtain, can be the result of traditional or digital printing.
If we consider the latter, we can alternate between inkjet and transfer printing depending on the textile fiber we need to print. Or register printing on a design. In this process, which is applied to Jacquards fil coupè and devorè fabrics, we go to print the required motifs in a specific area, following the pattern of the background fabric. All, with millesimal precision and accuracy.
Stylistic flexibility and customization, combined with Made in Italy excellence, attention to sustainability and creative ability, these are our priority keywords!
And precisely for this reason we create with our clients tailor-made projects that can include one or more printing techniques, from traditional to digital.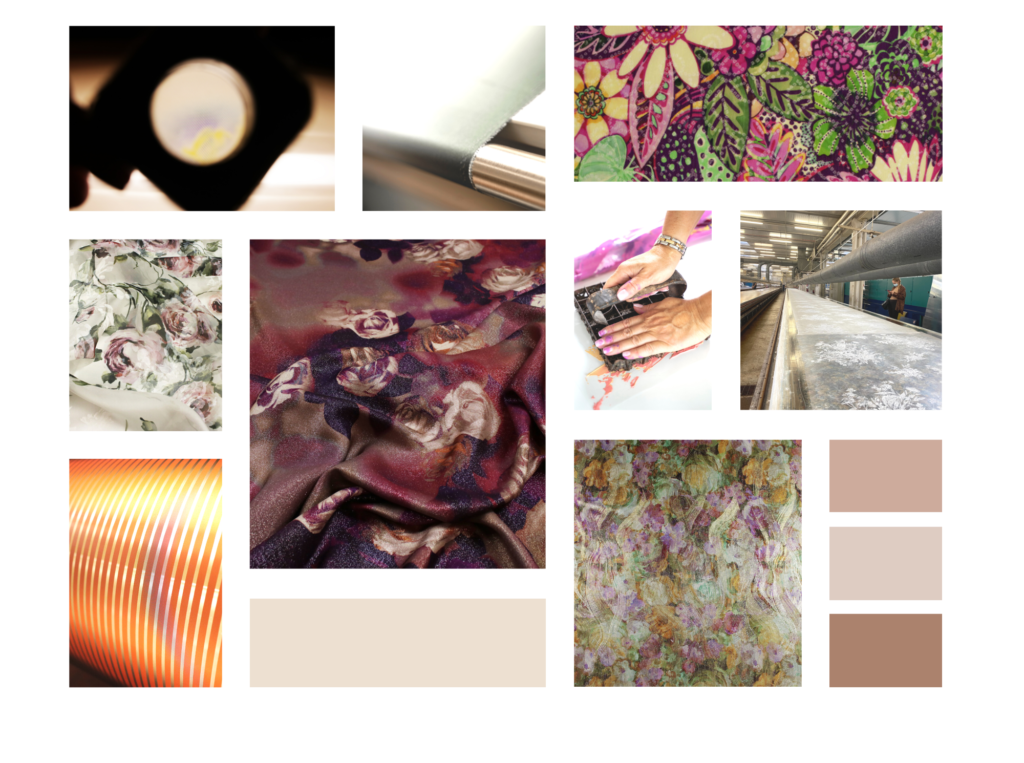 This is an art for us and is the result of passion, talent and creative flair. To be experienced and experimented with to make every fabric unique!
Let yourself be seduced by our fabrics and take inspiration from our daily stories by visiting our profile at the following link:

Ruffo Coli Tessuti
Passion for yarns, craftsmanship and fabrics