Certified products
To ensure maximum transparency on the quality of our sustainable products, we have chosen to sell GOTS and GRS certified fabrics.
In this way, our customers can buy sustainable fabrics whose supply chain is fully traced and guaranteed by an international certification body. Ruffo Coli has been GOTS certified since 2021, GRS since 2023 and meets all the required standards.
GOTS Certification
Global Organic Textile Standard is the certification that guarantees fabrics produced organically. The entire production cycle, from the birth of the natural fiber (silk, cotton) to weaving and all subsequent steps (dyeing, printing, finishing) are tracked, respecting the GOTS regulations.
This certification ensures compliance with parameters related to polluting substances for the environment and compliance with high standards relating to working conditions.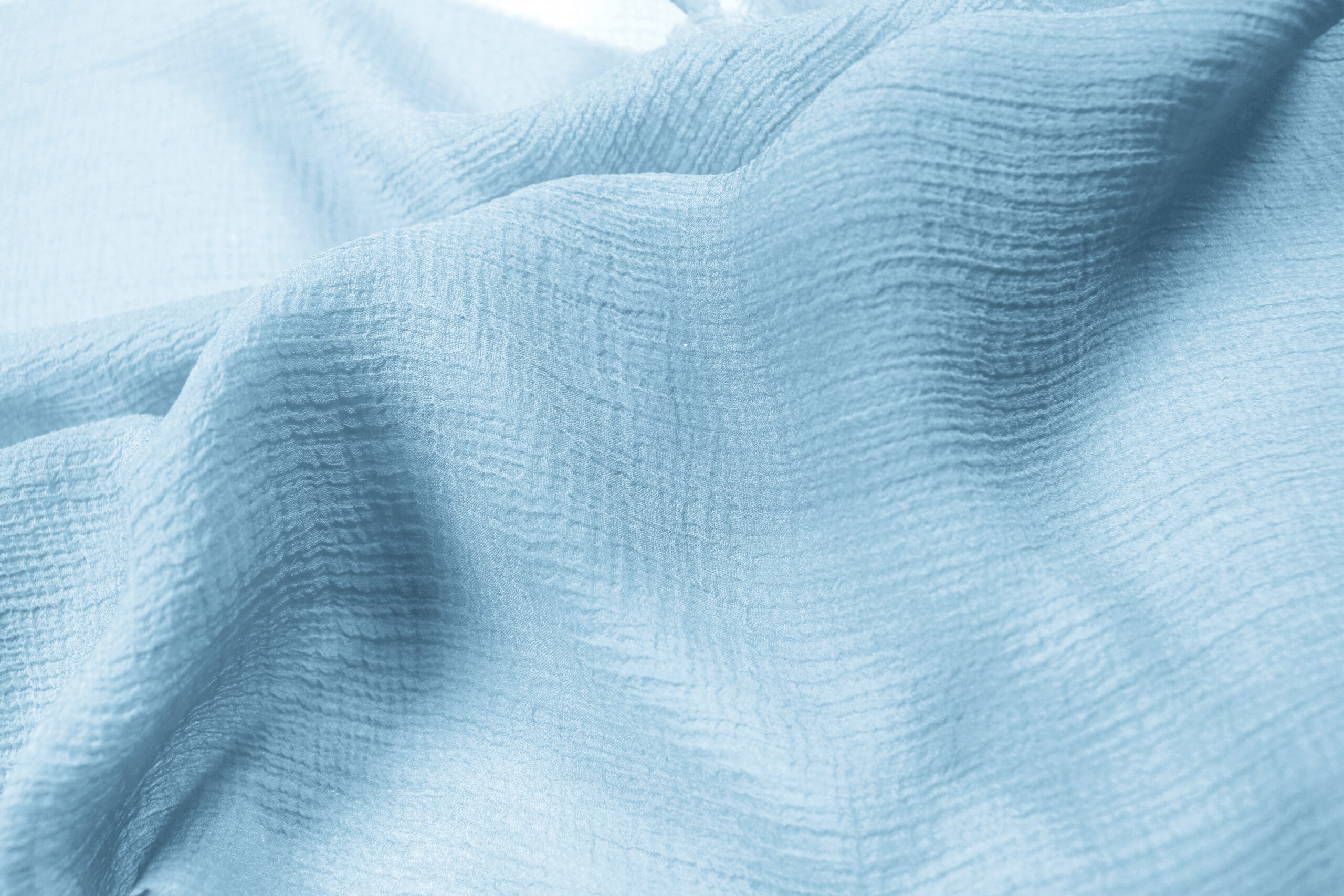 GRS Certification
The Global Recycle Standard provides for the issuance of an environmental statement verified by a third party that ensures the content of recycled materials of their products, both intermediate and finished. It also ensures the maintenance of traceability throughout the entire production process, restrictions in the use of chemicals and compliance with environmental and social criteria at all stages of the production chain from the recycling of materials, the following manufacturing phases, up to the labelling of the finished product.
Social responsibility
Honesty and transparency are the founding principles of our company: product reliability, compliance with technical data, accurate quality control, collaborative reaction to complaints, clarity of financial statements and communications to each stakeholder. We are committed to enhancing the people who work with us, supporting them in their professional growth. We share the vision of the market and strategic objectives with our collaborators and reward commitment through merit-based growth plans.